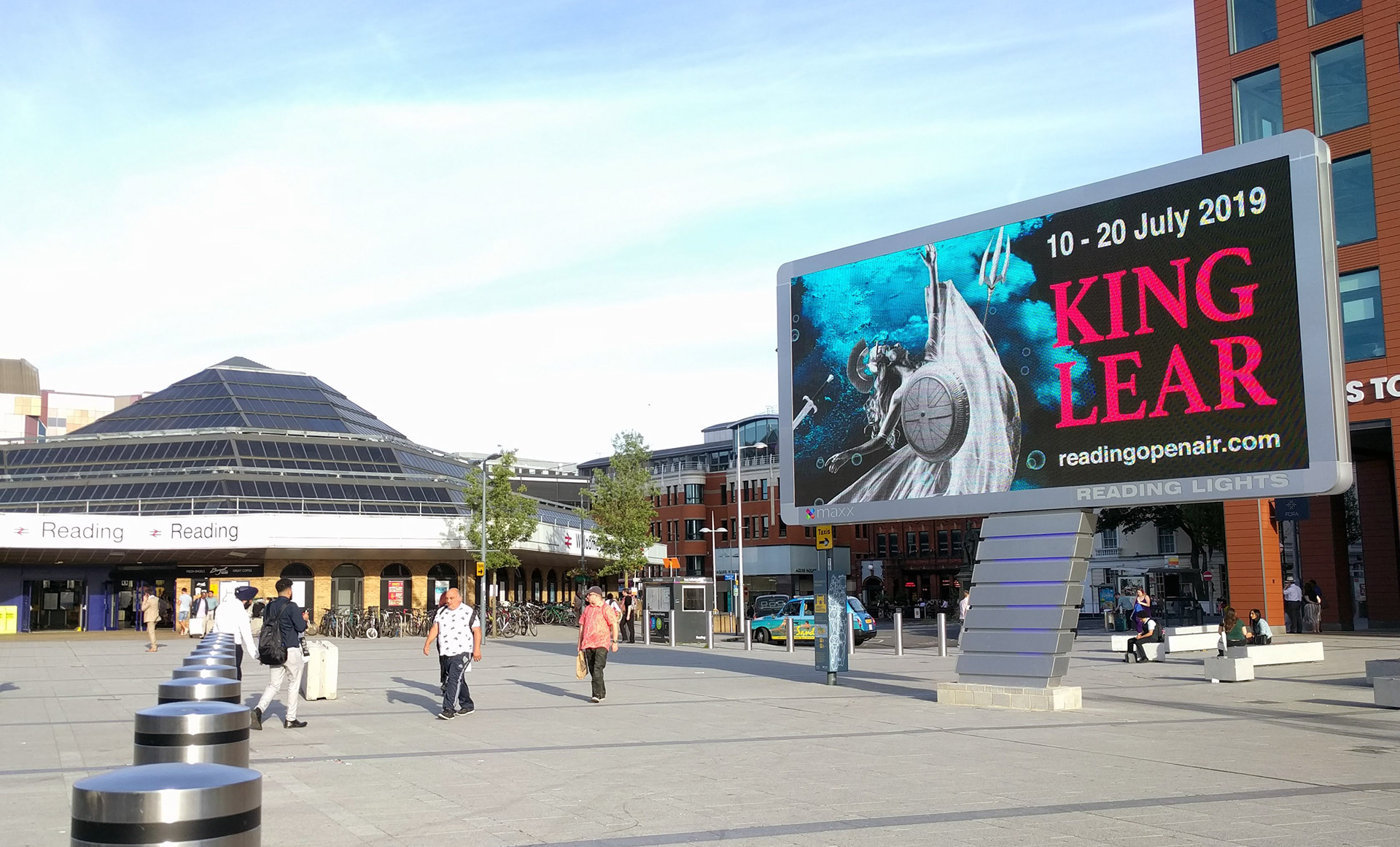 Every summer, Progress Theatre puts on the prestigious Reading Open Air Shakespeare, traditionally held at the Abbey Ruins. This event has been running since 1995 and has become a significant event in the cultural and artistic calendar of the Thames Valley area. It is attended by the mayor and civic dignitaries, and also well covered in the local media with television crews attending every year since 2003.
The 2019 production of King Lear had a maximum audience capacity of 235 people. Over the span of 10 performances, that totalled a target of 2,500 tickets to be sold.
Working closely with the show's Director, we created a lead image that would act as the face of the production and be used in all marketing activities. The key concept was to be a vision of Britannia (the female personification of Britain) drowning, while her iconic shield, trident and sword drifted away into the dark waters. The colours of the union jack needed to shine through as the dominant colours, reflecting the deeply political themes the Director wanted to address.
 Once the artwork was finalised, we then designed flyers and posters to be distributed in the Thames Valley area, followed up with digital adaptations for advertising on social media.
Additionally, we created an out-of-home campaign on local bus routes and a short animation for display on a large outdoor screen by Reading train station, estimating over 2,000,000 impacts per fortnight.
Finally, we designed the show's printed programme, a 20-page booklet featuring - among other content - a foreword from Kenneth Branagh, sponsor adverts, a synopsis of the story, and various informative articles.